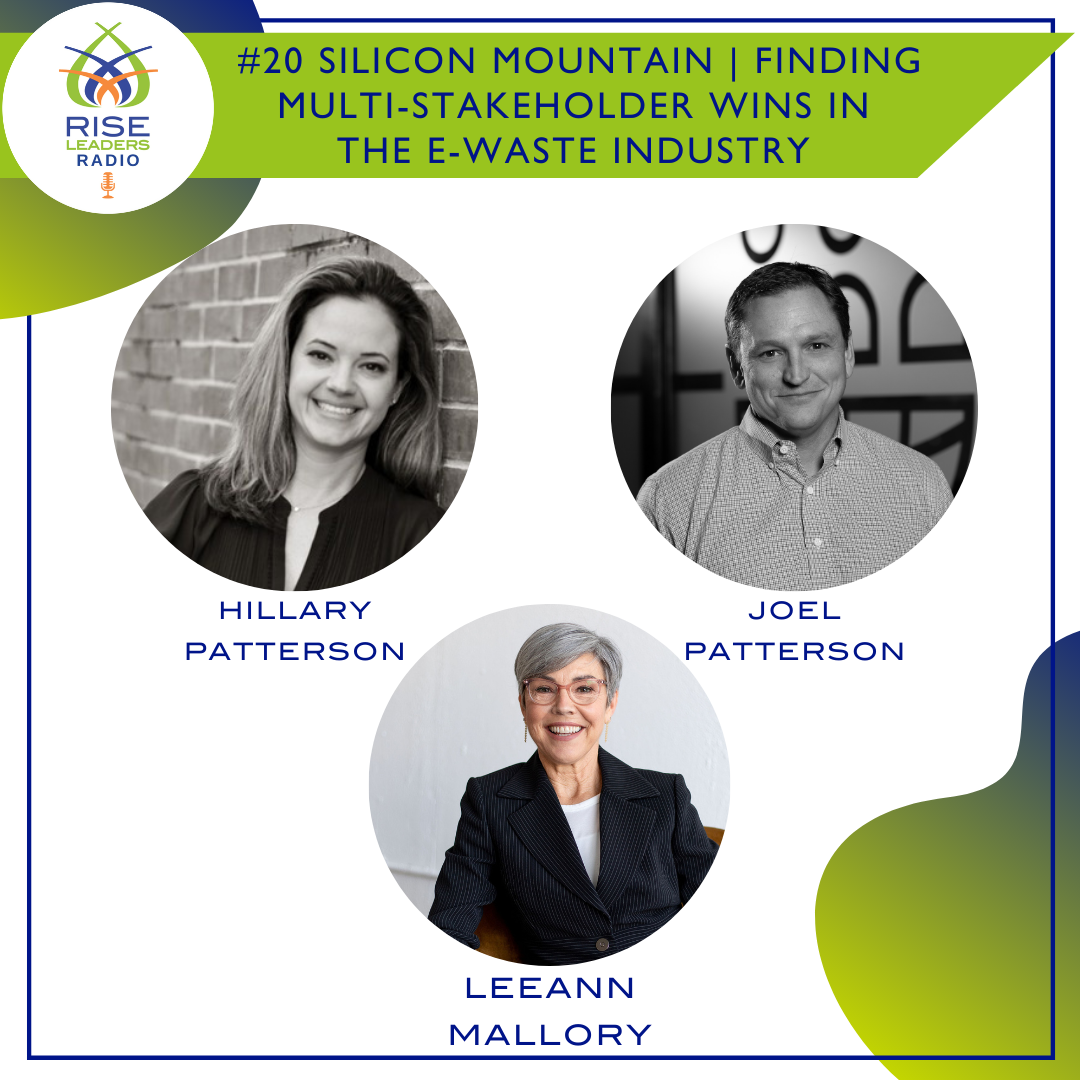 Hillary and Joel Patterson transformed a business opportunity into a passion project.  After designing ERP solutions for clients in the electronic waste recycling industry, they jumped into the fascinating world of recycling, repair and redistribution of the electronics we regularly toss in our trash. They became SO passionate that they privately funded and produced a documentary, Silicon Mountain.
"It's the ultimate win-win-win situation where we help the environment, we help businesses, we help people – the products that are sent off to other countries can help with education. There's just such a big benefit. I wanted to show what all the opportunities are, and how individuals and companies can make a difference." - Hillary Patterson, The Vested Group
The Unintended Impact of Constant Innovation
Today we use more electronics and gadgets than at any point in history. Electronics are used in everyday life, with people upgrading their phones to the latest model, buying new technology for their companies, homes and more. This raises the question: What happens to the waste? How can we recycle and safely dispose of it? And what does this process look like?
What is electronic waste recycling?
Joel and Hillary's education began when they started working with an electronic waste recycling business. The goal was to help them improve their effectiveness by implementing software to manage the journey of the recyclable items they received in their facility. In the end, though, they gained a new awareness of an industry with untapped potential for doing good in the world.
The creation of a business solution turned into a learning opportunity and greater purpose as they realized the impact of electronic waste and the potential for each of us to do collective good. The way we tend to our electronics' upkeep and disposal creates a ripple effect with huge environmental, economic, and social implications.
[17:05] "Only 20% of any of the waste in the world gets recycled. So that shows you the potential of growth and the amount that can be gained by just recycling our own devices… "Such a small percentage of what's out there that can be recycled is actually being recycled... Approximately 400,000 smartphones are thrown away every day in the United States."
[18:14] There's $343 million worth of gold in those phones, $46 million worth of silver. If we don't recycle that, then we have to dig that out of the earth again. The environmental ramifications are obviously ongoing and large – something that we can easily take a big chunk out of."
On electronic recycling
[33:31] "They have almost unlimited demand for their products when they recycle and repair these items that come in. Their struggle as [an eWaste company] is getting this stuff."
Data security
[20:58] "As long as you're going to a certified recycler, they have the process in place…as long as you're using somebody reputable, they're going to take care of it … because their reputation is on the line as well; they're going to make sure that that that it's secure before it's actually sent to anyone."
Circular economy and its value
[22:47] "It's taking something that one person has stopped using. And a lot of times people will buy the new iPhone because they want a new iPhone, not because there's anything wrong with the last one that they have. Instead of leaving it in a drawer, they're giving it to somebody that can either sell it, refurbish it, and putting it back into the economy."
To learn more about Joel and Hillary Patterson and The Vested Group please visit:
http://www.thevested.com/netsuite-provider-the-vested-group
About the Documentary:
Premiere Information:
Date: Thursday, September 17th, 2020
Time: 7pm CST
Streamed through: http://www.siliconmountainmovie.com/
To discuss executive coaching, leadership development program design and workshop facilitation, please visit:
https://rise-leaders.com/contact-info/